Depuis Paris, journée touristique au Jardin de Monet à Giverny

Monet a vécu plusieurs années à Giverny, il y a notamment peint ses plus belles peintures. Profitez de votre voyage dans la capitale française pour visiter Giverny depuis Paris. Elexi et ses chauffeurs haut-de-gamme vous conduit simplement de Paris vers Giverny. Le jardin de Monet à Giverny pensé par le peintre Monet se visite sur une journée sur place, partez à la découverte d'un cadre bucolique.

En un seul mot : une journée incroyable ! Le Jardin de Monet est réellement une attraction à voir, il est magnifique même à la fin de l'hiver. Le transfert était aussi très agréable et le temps de route est passé très vite grâce au confort de la Tesla.

Mary, Touriste Américaine en février 2020

Quel est le programme pour une journée à Monet – Giverny ?
Départ de Paris à votre adresse en Tesla avec votre chauffeur privé
Route vers Giverny pour aller au Jardin de la Maison de Monet
Visite guidée à payer sur place & restaurant
Retour à Paris à l'adresse de votre choix, toujours en Tesla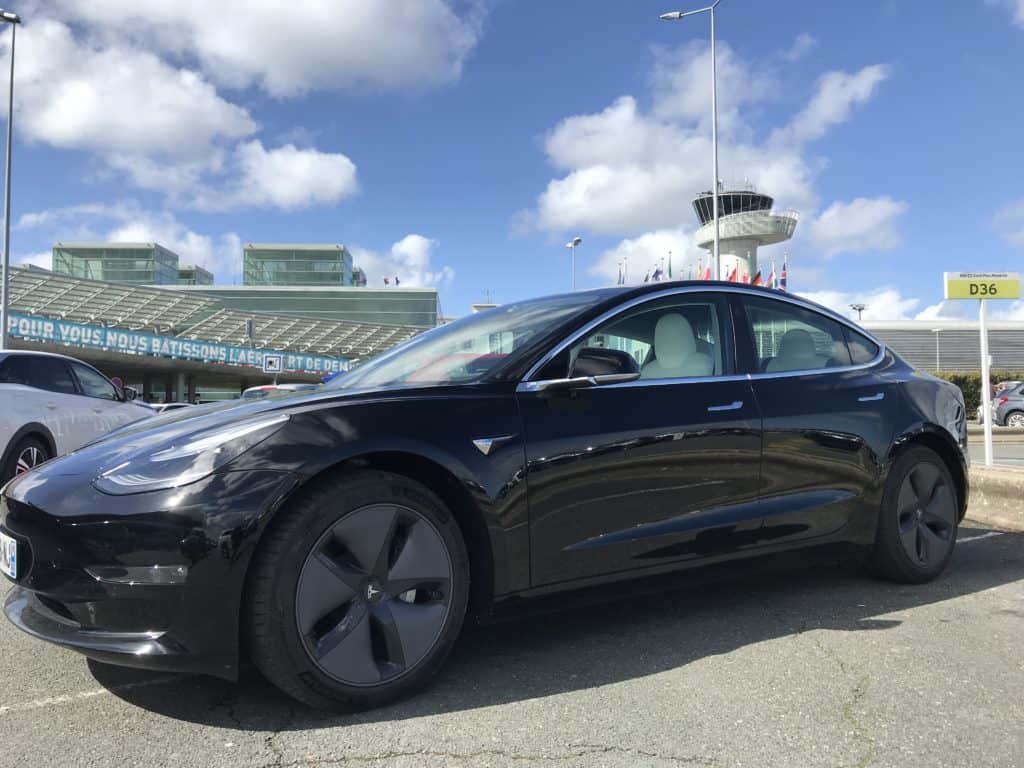 Journée à Giverny depuis Paris, France en Tesla Model 3, S ou X
Prix pour les transferts à Giverny et jusqu'au Jardin de Monnet
Une demi-journée au Jardin de Monet à Giverny au départ de Paris :

De 1 à 3 personnes : 500 € avec 4 heures d'attente sur place
De 4 à 6 personnes : 600 € avec 4 heures d'attente sur place
Pour les groupes de + de 7 personnes : devis sur-mesure

Foire aux questions
How to go from Paris to Giverny for the day?
Take advantage of a door-to-door service from Paris to Giverny to avoid stress and for more simplicity, a private driver will bring you in a top-of-the-range Tesla vehicle or a Mercedes van from your hotel or your Parisian address to Giverny. He will wait for you there to take you back home.
Why visit Giverny and Versailles in one day?
Situated both in the East of Paris, it is interesting to kill two birds with one stone. Take advantage of your driver to make a big visit of the two sites located less than an hour away from each other. The Château de Versailles is absolutely impressive, due to its grandeur and refinement. 
Take advantage of a cheaper rate and an even more memorable day. 
Price: on-demand
Is it possible to do a half-day visit to the Jardin de Giverny in a small group?
Yes!
We offer transfers in a Tesla sedan, ideal for a couple or a family or a small group of people up to 6 passengers. We can of course offer other cars for groups of up to 8 or 10 people.
The half-day format is also very suitable to enjoy the rest of the day to go to the Chateau de Versailles or simply enjoy Paris.
Is there a bus or a train from Paris to Giverny ?
Yes but it is not the solution we recommend. The train station is not nearby, you have to get off at Vernon station and then take a shuttle bus. This solution takes time… Elexi proposes a door to door solution, we pick you up at home to go to Monet's Garden in Giverny and we bring you back where you want in Paris.
What is the best way to go to Monet's Garden in Giverny from Paris ?
Less than 100 kilometers away, the simplest and most comfortable solution is to take a private driver with Elexi who will take you there in Tesla, a very ecological and 100% electric vehicle.
Cancellation of the tour to Jardin de Monet in Giverny ?
Cancellation of transfers with Elexi is free up to 1 week before departure, otherwise we keep 75% of the amount paid.
Nos autres services pour vous transporter partout en France :